5 FUN DIY HALLOWEEN DECORATIONS FOR YOUR HOME
Want to make this Halloween extra special? How about some DIY Halloween decorations? Spooky decor that you create yourself allows you to go all out for one of the most fun holidays of the year, without breaking the bank.
Need some inspiration? We've put together a list of quick and easy DIY Halloween ideas to decorate your home to the hilt before October 31st arrives.
1| HAUNTED FURNITURE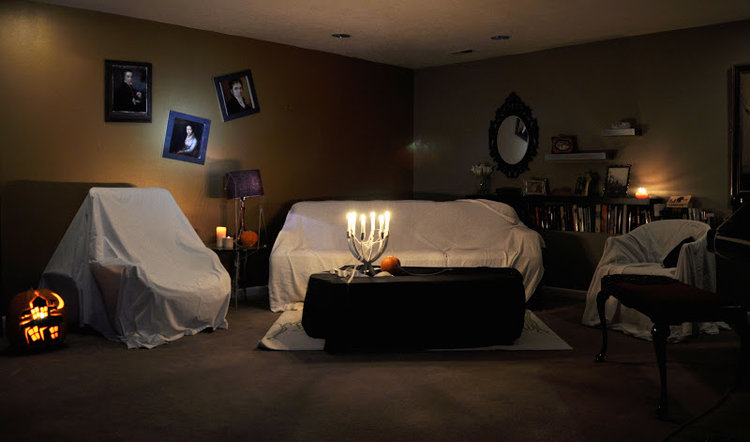 To add depth to your spooky décor, consider covering all of your furniture with plain white sheets. Your home will instantly feel old and creepy with these decorative elements secured in place.
2| MUMMY JARS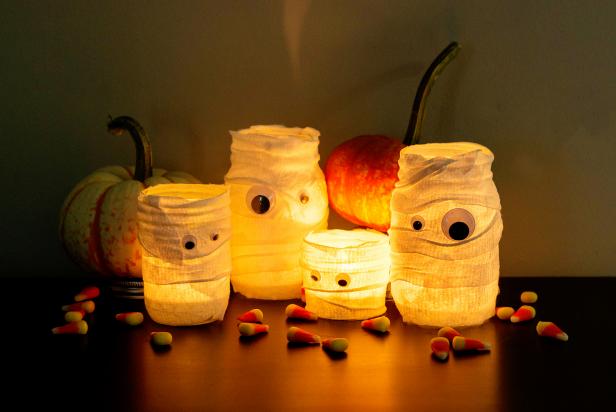 If you would like to achieve a low light atmosphere for Halloween, consider illuminating your home with mummy jars through the holiday. The mummy jars are made from canning jars covered in gauze secured with clear sealer. Find instructions here.
3| WREATHE OF EYEBALLS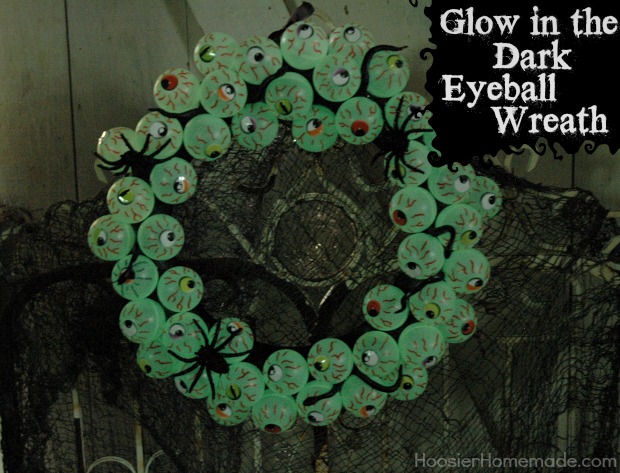 You can create a terrifying wreathe of eyeballs by using a bag full of plastic eyes, foam wreathe, and super glue. After you glue the eyeballs onto the wreathe, decorate the irises with glow in the dark paint for an extra scary nighttime experience. You can find step by step instructions here.
4| SCARY LANTERNS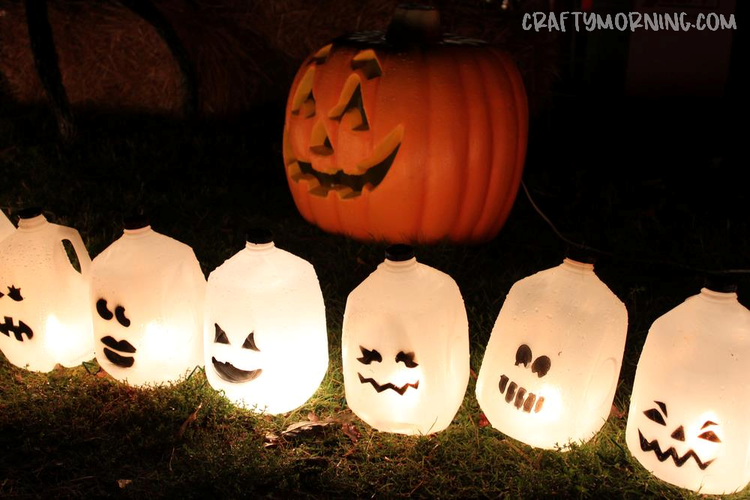 With just a few plastic milk jugs, permanent markers, and LED tealights, you can create scary lanterns for your porches and walkways. You can transform your jugs into ghosts or other frightening creatures with your markers, and then cut a hole in the back of the jug and add a single LED tealight to light up your designs.
5| GLITTER PUMPKINS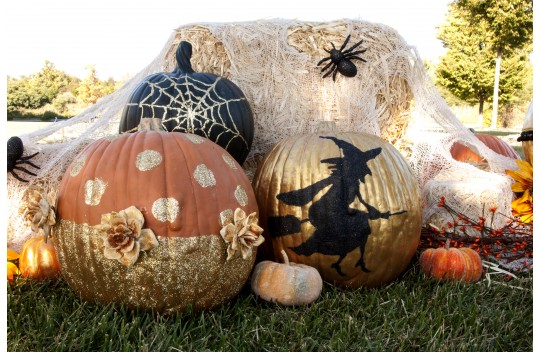 Ornamental pumpkins, spray glue, and glitter is all you need to make glitzy and glamorous Halloween decorations. You can add additional decorative elements, such as patterns or faces, to further elevate your pumpkin artistry.
With the complete decoration of your home with DIY projects, you will be ready to usher in the Halloween season in style. So get started today to get your home ready for the spookiest holiday!