THE MIDWESTERNER'S FALL HOME MAINTENANCE CHECKLIST
LET'S GET YOUR HOME READY FOR THE COZIEST SEASON!
Crisp breezes, colorful leaves, and crackling logs in the bonfire … it's fall! It's our favorite time of year in Wisconsin, and it's also the best time to get your home ready for winter. Check these fall house maintenance items off your list now and you'll be extra cozy and relaxed inside your house when it's -30 outside and all your chores are done.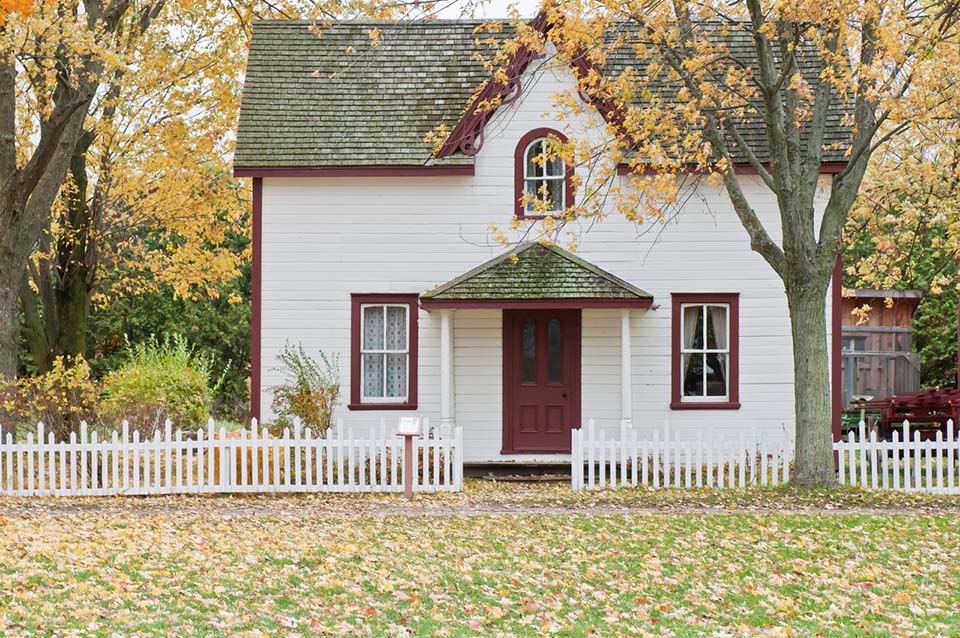 FILL IN THE CRACKS
Notice cracks in your driveway or poured patio? Fall's the perfect time to repair those cracks—because soon it'll be too cold to do that kind of work outside.
CLEAN OUT THE GUTTER
Autumn is the time your gutters work overtime, dealing with fallen leaves and rainwater. Get safely up on a ladder, and while you're checking the gutters, give your roof and chimney an inspection, too. Are there any cracks in your chimney or warped or peeling shingles on the roof?
Do you prefer to leave these tasks to the experts? Send us a message! We have a list of wonderful contractors to recommend for any of your home needs.
TURN OFF OUTDOOR WATER SOURCES
Drain and shut off outdoor faucets and sprinklers when you know you won't be using them anymore. Once that's done, cover them with weather proof materials to protect them from the freezing temperatures to come.
GET YOUR FURNACE PREPPED FOR COLD WEATHER
If you haven't gotten your furnace professionally checked over the past 12 months, schedule a service appointment with one of Madison's trusted HVAC pros. While you've got your furnace on the brain, might as well replace your furnace filter.
CHECK FOR GAPS TO PREVENT DRAFTS
Take a few minutes one Sunday afternoon to look at the edges of your doors and windows—are there any gaps that need to be filled in? Tackling these fixes before it gets cold will save you $$$ on your heating bill later in the year.
TEST YOUR SNOW BLOWER
Be like a Boy Scout: be prepared. Fall's a great time to make sure your snow blower is ready to take on the several feet of snow we'll be getting in the Midwest this winter. While you're at it, make sure you know where your shovels are, that you have plenty of salt or sand for your sidewalks, and that your car is equipped with a snow brush and ice scraper.
Like our fall home maintenance checklist? We have a growing collection of advice for Wisconsin home owners, buyers, and sellers.
If you fit into the buyer or seller category, our experienced real estate team is ready to help you achieve your goals. Give us a call at (608) 957-2683 today.