MUST-KNOW INFORMATION FOR ASPIRING FLIPPERS.
You might have heard a friend or neighbor talking about the big bucks that can be made flipping houses. Or, perhaps you've watched the many home flipping shows on TV. (We like those, too.) But, is flipping houses a good choice for you? How can you make money doing it? Read on for answers.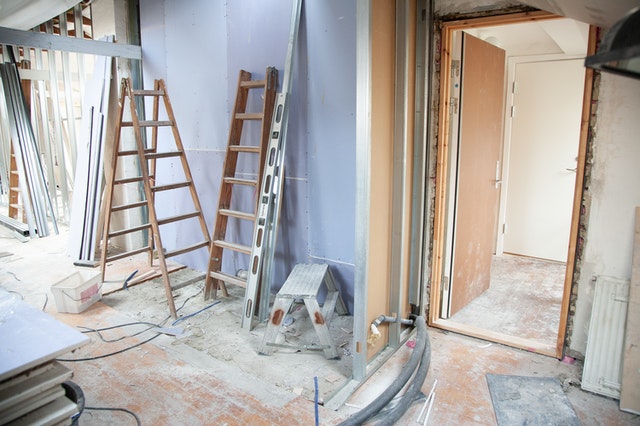 WHAT IS HOUSE FLIPPING?
Flipping a home means buying it for a low price, often at auction, then selling it for a profit later on. That profit can be made by repairing or renovating the property before reselling, or simply by owning the property for a few months while it gains value (these properties are usually in hot neighborhoods with skyrocketing home prices.)
AM I READY TO BE A FLIPPER?
Before you even consider flipping a home, think about the following.
Is your credit solid?
Unless you have the cash on-hand, you'll need to apply for a loan to pay for the property you intend to flip. That means you'll need decent credit, which sources say is about 650 or higher.
Do you have money for repairs?
Part of the flip is improving the property enough to sell it for a profit; the intention would be to put money into repairs that would pay for themselves and more. But, if you don't have cash to pay for repairs and improvements and need to finance those changes instead, you'll be in trouble if the flipped property doesn't sell right away.
Are you willing to put in sweat equity?
Flipping a house is no easy task, and one of the easier ways to save money on renovations and repairs is to do them yourself. You'll have to put your heart, soul, blood, sweat, and sometimes tears into the property, unless you're willing to hire contractors to do the work.
Can you withstand the financial pressure if your flip doesn't sell right away?
So, you've handled all the repairs and your house is ready to flip. But, it doesn't sell right away. Now you're stuck with two mortgages, two electric bills, etc. Make sure you can cover your expenses if you can't sell your flipped property quickly—experts suggest that flippers have six months of reserves.
WHAT TO LOOK FOR WHEN BUYING A HOME FOR HOUSE FLIPPING
There are certain things that make homes especially prime for flipping, and they're often the same things that dictate any home's value.
Location
There's a reason the saying "location, location, location" is a cliché. Location is so important that it can have more of an impact on home value than essentials like home size and condition. Common indicators of a "good location" are quality of schools, employment opportunities, and proximity to shopping, entertainment, and recreational centers. Crime is a big determinant, too.
If you're looking in Madison, consider up-and-coming neighborhoods that have lower prices but will appreciate in the near future. Get to know Madison's neighborhoods here.
Good Bones
Aesthetics can easily be changed, but big structural issues (like a faulty foundation) and dangerous conditions (like mold and water damage) can bust your budget and ruin your house flipping dreams. If you can't arrange for a home inspection (if you bought the property at auction, for instance), either know what to look for yourself or bring along someone who does when you're checking out the home.
Ready to flip houses in Madison?
The best ally in your flipping journey is a qualified realtor who understands the market and how to spot properties to help you make the most profit. Our team is ready to answer your questions and get you flippin'! Call us today at (608) 957-2683.