YOUR GUIDE TO DOWNTOWN MADISON, WISCONSIN
KEY FACTS, POINTS OF INTEREST & HOMES FOR SALE
Surrounding the state capitol and expanding to the northeast is Madison's downtown. Residents shop, eat, and play on State Street while taking in the breathtaking views of Lake Mendota and reclining in the grass of the grand, white granite capitol building.
1.- TORNADO STEAK HOUSE
2.- RED
3.- PAUL'S PEL'MENI
1.- LITTLE LUXURIES
2.- ANTHOLOGY
3.- A ROOM OF ONE'S OWN
1.- MEMORIAL UNION TERRACE
2.- WISCONSIN STATE CAPITOL
3.- CHAZEN MUSEUM OF ART
1.- UW VETERINARY CARE
2.- UNIVERSITY AVENUE DISCOVERY CENTER
3.- DENTISTRY FOR MADISON
Judge James Duane Doty traveled through Madison's isthmus in 1829 and liked it so much that he bought most of the area. Madison's first residents were German, Irish, and Norwegian immigrants. Italians, Greeks, Jews, and African Americans joined the vibrant city at the turn of the 20th century.
An integral part of Madison's history is, of course, the University of Wisconsin-Madison. Founded when Wisconsin achieved statehood in 1848, it has since been at the center of the entire state's political and intellectual life.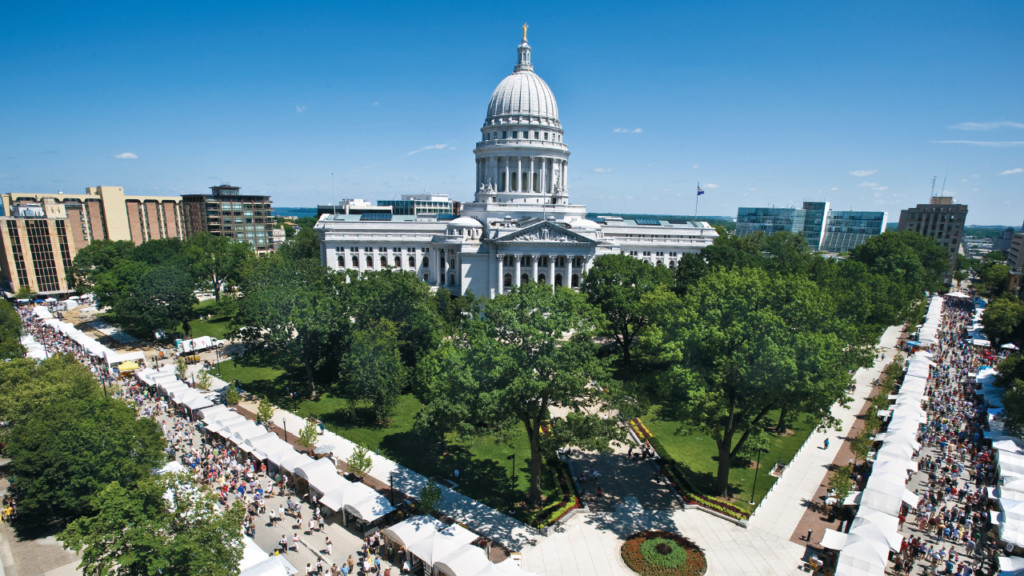 Madison Metropolitan School District has a respectable Niche rating of B+. The district's student-to-teacher ratio is 12:1 and has A grades in teachers, diversity, college prep, and athletics.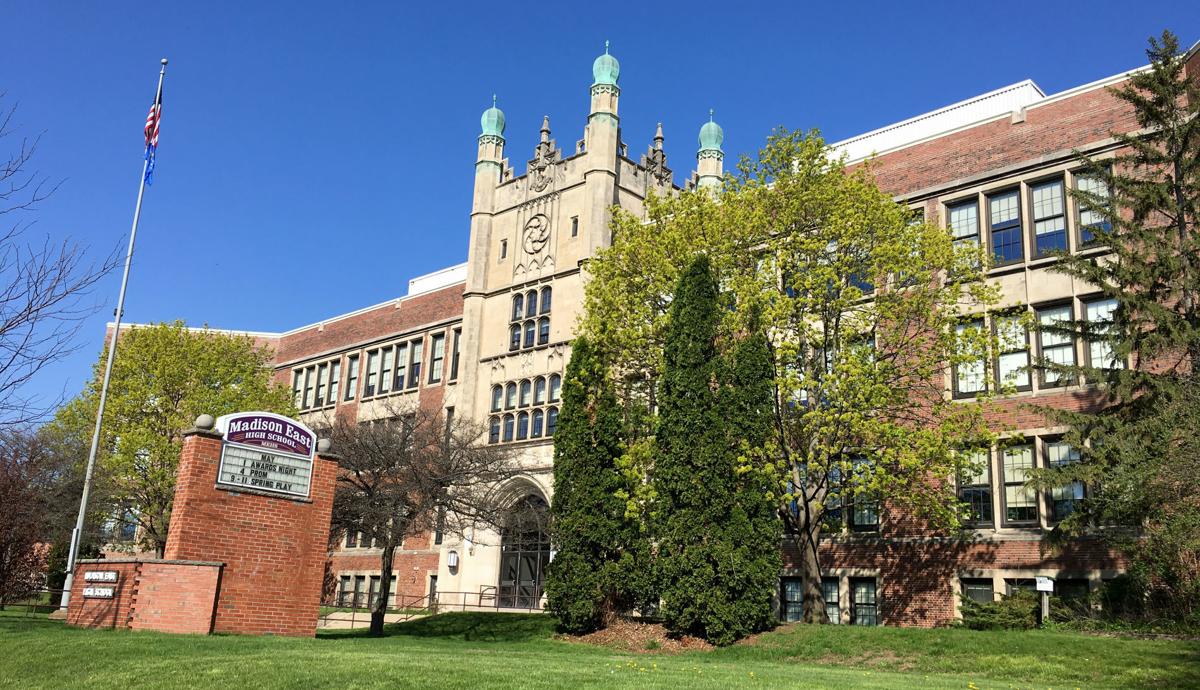 With so much culture and excitement packed into a tiny isthmus, downtown Madison's real estate market is extremely competitive and pricey when compared to surrounding communities. But, if you can make it work, it's worth it. To the northeast of the capitol is one of Madison's most historic areas, with abundant Gothic Revival, Italianate, and Victorian architecture. We recommend landing an updated condo with a nice view in the $250-350K range.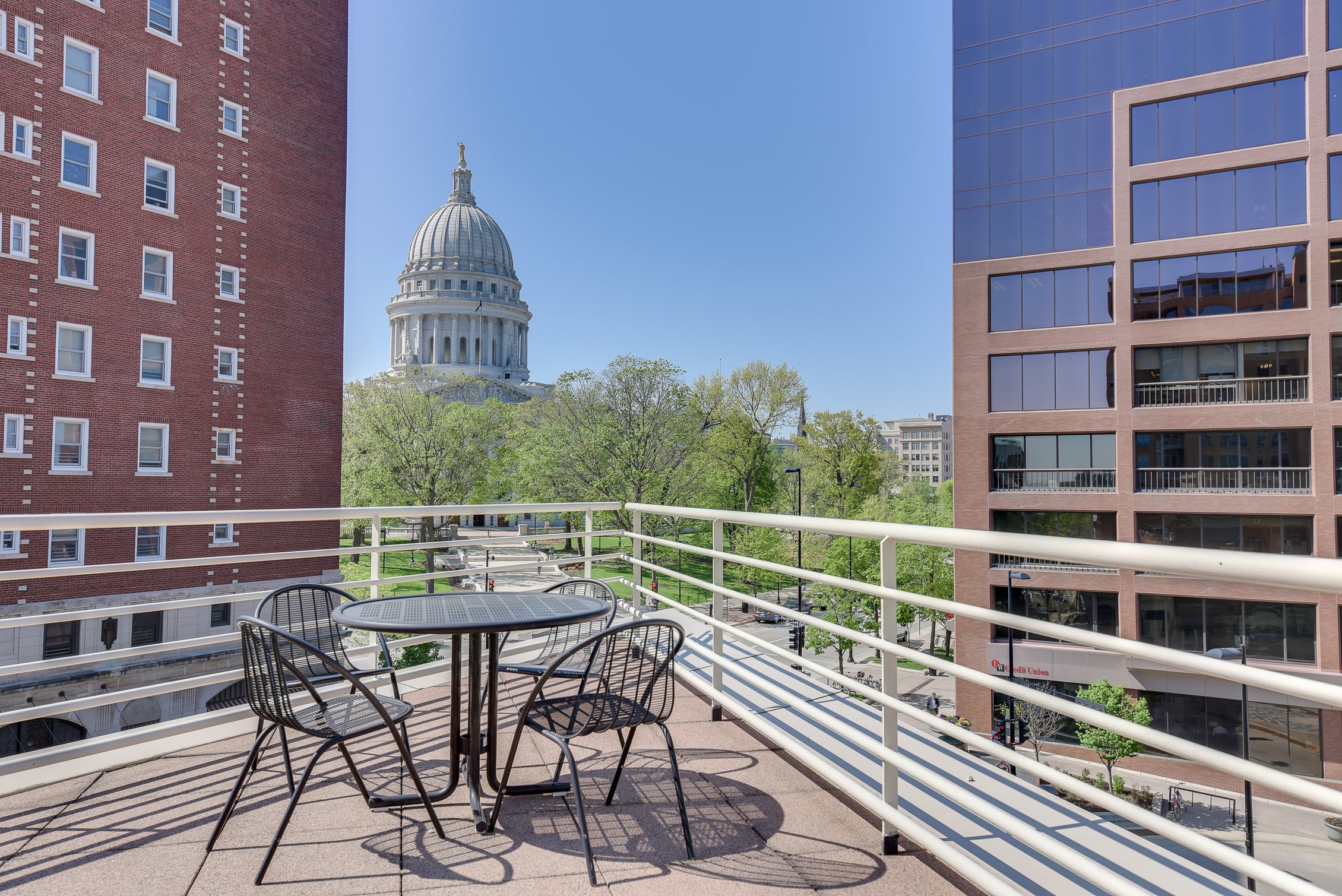 Find your perfect home in the middle of a thriving city. Talk to our real estate experts and they'll assess your needs and goals to match you with a downtown Madison stunner. Want to compare downtown to other Madison communities? Read our city guides.